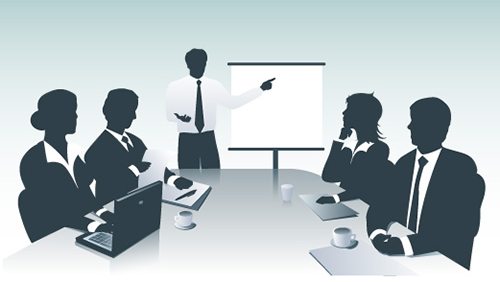 Effective marketing is essential to the success of every organization. In fact, anyone who is offering a product or service will benefit from having a marketing brain on their team. Formerly taught as a supplemental module to a business degree, marketing is now taught at universities as a discipline in its own right.
Ever found yourself looking at an advertising campaign and thinking you could do better? Regularly get excited about the latest social media innovations? Pride yourself on your strong communication skills, especially when it comes to persuasion? Then marketing degrees could be for you.
Marketing topics
Marketing degrees usually commence with compulsory modules covering key marketing topics such as advertising, business accounting and finance, communications, management skills, professional and personal development, marketing psychology and decision science, business ethics and law, campaign management, statistics and online marketing.
Further along, students can choose to specialize in one or more of these fields, and perhaps focus on marketing skills as applied within a particular industry or type of business, such as fashion and luxury goods marketing, or marketing for SMEs. Some of the main marketing topics you can choose from include:
Online marketing

Also known as e-marketing, internet marketing or digital marketing, online marketing is the application of marketing principles and techniques to the internet and online media. It includes both direct-response marketing and indirect marketing elements, and carries the major benefit of having a potentially global reach.
Specialize in online marketing and you'll explore the concepts and tools required to plan, deliver and track an effective online marketing campaign. You'll be looking at e-marketing and social media from a strategic perspective, with a focus on specific technologies and tactics that could be relevant to a campaign, and how different online tools can be used to connect businesses and organizations to their customers, and ultimately sell their product or service.
Consumer behavior

The field of consumer behavior blends elements from psychology, sociology, social anthropology and economics, in an attempt to understand the decision-making processes of buyers, both individually and in groups. If you study consumer behavior as part of a marketing degree, you'll also cover topics such as relationship marketing, consumer retention and one-to-one marketing. You'll develop a strong understanding of consumer psychology – a branch of psychology that addresses the influence of thoughts, beliefs, feeling and perceptions of a consumer's buying decisions.
Decision science

Related to the consumer behavior field, decision science operates on the basis that human cognition, decision-making and choice are computational processes, carried out by the neural hardware in our brains. Like many aspects of marketing, decision science integrates a wide range of disciplines, developing managerial, economic and societal perspectives of marketing. If you specialize in decision science, you'll learn techniques and theories that remove the guesswork from marketing decision-making, allowing businesses to maximize sales, optimize advertising, and better manage their brand and communications.
Marketing science is a similar field, based on the application of scientific methods and experiments to the solution of marketing problems. You'll create mathematical models and simulations and learn about techniques that help create the optimal solutions for marketing problems and objectives.
International marketing

As you'd guess, international marketing approaches marketing at global level, recognizing that there are differences in consumer behavior, values and needs in different world regions. Specializing in international marketing will mean looking into the marketing issues that can arise during the export, franchising, joint venture or full direct entry of an organization into a new region. You'll learn about understanding regional differences, how to use existing marketing strategies effectively in new markets, how to carry out market research on a global scale and how to evaluate the cost-effectiveness of marketing in different locations.
Fashion and marketing

Commonly offered as a joint degree or combined honors degree, fashion and marketing looks at the business and financial side of the fashion industry, and how marketing principles and strategies apply to fashion products. You'll learn how to conduct fashion marketing research and about fashion marketing and brand communication, multi-channel marketing management, international fashion communication, the fashion industry market, and trend forecasting. You may also have the opportunity to gain hands-on experience in the fashion industry, working on professional projects.
Sports marketing

Like the multi-billion dollar global soccer industry, there are many sports in which marketing plays a central role, connecting fans, players, supporters, stakeholders and a huge range of products and services. Specializing in sports marketing involves understanding all the marketing tools used in sports branding and promotion. You'll learn how to achieve growth and interest in a sports brand, organization or product. You'll find out how sports merchandise can be marketed most effectively using analysis of buyer behavior. And you'll also learn how sports can be used to market a variety of other products – from credit cards to fast food, and perfume to insurance.
Business management with marketing

Many business degrees include a pathway in marketing. Within a degree in business management with marketing, you may study business ethics, business law, and business planning. You will gain a broad and thorough understanding of the rapidly changing environments of business and market promotion, and you will learn about human resources, managing in a global context, operations management, information systems, business decision-making and marketing strategy and research.
Other marketing topics you may choose to specialize in include: advertising research, business-to-business marketing, integrated marketing communications, luxury brand management, public relations, sales management and operations, social marketing and statistical applications.
Read more
Source by topuniversities